Is it time for you to replace a tired old company image with a clear, concise, and compelling personal brand?
For the first time since 2008, we are delighted to welcome back to the Business of Design Conference, marketing Guru Fred Berns and his all new Ready for Relaunch workshop.
Long known as the design industry's leading authority on direct selling, Fred recognized that the Recession and rapidly-changing technologies (including social media) have shifted the priority from direct selling to personal branding. Here, Fred has been able to put his skills as a former award-winning broadcast journalist to work, helping you to craft a powerful, focused message.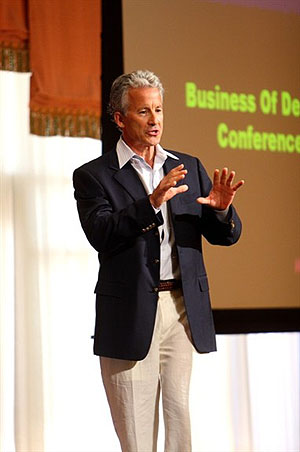 This perfect fit has enabled Fred to show designers how to craft bios, Websites, social media profiles, and other online identities that crackle with the uniqueness and precision of an "only me!" solution.

We've managed to get Fred to agree to let the next five paid registrations for the BoD Conference this week to attend his workshop...FREE! (A $395 value.) Just enter this promotion code at the time of your registration.
fredfree
(You must pay for your full registration at the time of entering this code and this offer is not available to those who are already registered. Other promotions coming soon will be designed for those already registered.)
For more on the "Ready for Relaunch" workshop with Fred Berns, simply download the brochure at www.bodconference.com and look for the details.
Please keep in mind that this conference sells out early and Early Bird discounts end soon!